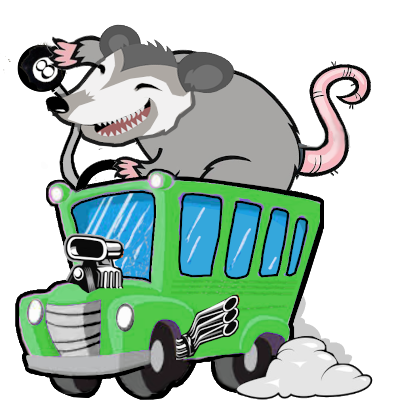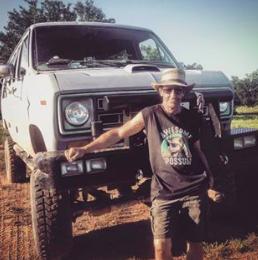 Hello, my name is Phil "Chewtoy" Causey and I am the founder of Awesome Possum Van Works and Recreation. Two years ago I began this business strictly aimed at 4×4 van conversions; A simple way to make a living doing what I love. I became aware of #vanlife and #skoolielife and the ever increasing number of people seeking out this alternative lifestyle. I began watching, listening, and learning what this community overall most commonly needed. I have ever since been developing my best approach at how to satisfy those needs and make an honest living at it. Awesome Possum is my response.

From day-1 Awesome Possum has been a custom shop, though as it has grown, and as I've learned more about the needs of my customers, Awesome Possum has evolved into so much more.
Our focus is five-fold:
Awesome Possum is a custom fabrication shop. If you want something built, we can build it. This is the place where you call the shots on your conversion. You specify the parts you want, the way you want things built, the materials used, every single detail is up to you (Unless of course you specifically give us artistic license to create and incorporate our own specs). Bottom line though is we are a custom shop. If you want a plain Jane cookie cutter conversion then you're in the wrong spot.

Awesome Possum is a DIY build center for vans and buses and most likely anything else anyone wants to build. That's right, we provide a secure location, water, electricity, tools, whatever you may need is available and if we don't have it yet then rest assured we're working on getting it. We are the place where you can bring your van or bus and you work on it, you build it, you're your own boss and you do it all your own way. And enjoy the advantage of being around other DIY'ers who are willing to share knowledge and being around seasoned pro fabricators who are willing to share tips and good advice. Plus the huge obvious advantages of no HOA or even city rules, no nosy neighbors complaining about your project while it's a mess being built, no authorities, no threat of towing, nothing but peace of mind while you get through your build and get ready for the great adventure awaiting you next.

Awesome Possum is a place to live while you're building or getting work done on your van or bus or whatever vehicle you happen to be living out of. That's right, you can stay right here where your project is underway. I noticed quickly one of the hardest things for people in this lifestyle is where to work on or get work done on the vehicle they live in. When other shops close for the day they lock the doors and send you home. But what if "home" is left parked in their shop? What do you do? Do you pay whatever rate is asked at a nearby motel? Do you Uber to the nearest campground (which may not be near at all)? Neither of those are a very good solution for someone who lives out of their vehicle. That's why Awesome Possum provides camping space for all customers and we give our customers a safe and friendly place to be while work is done.

Awesome Possum is a hub for fellow quality artisans, craftsmen, and contractors. What? You mean we allow other business owners to work from here as a base? Yes! That is a standing offer on the table for anyone to take advantage of. Do you have a particular talent for solar installs, welding, plumbing, or some other van/skoolie related service? Do you need a storefront to work from and a steady stream of customers passing through? Do you do your business with integrity always maintaining the highest standards? Are you an honest, friendly, outgoing individual who like me loves building vans and buses? Then maybe this is the place for you and we should talk.

Awesome Possum is a family friendly working farm. Yep, technically the place here where Awesome Possum is located is in fact on the Sow's Ear Farm which I also own and operate. This is a place where kids run and play and families have a safe place to get their work done. We are somewhat remote rural. This is a friendly down home kind of place where friends gather to accomplish great things.
And we continue to evolve and grow daily. We have a simple mission here. We want to make the build part of your conversion, be it bus or van, as easy and painless as possible. Most everyone who moves into this lifestyle needs, or at least could benefit from, a stable, safe, and fun launching point.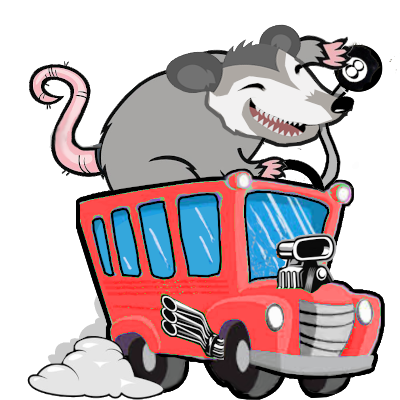 There is almost always several weeks of build time for vans, often months for buses. We just want to make it easy. We are here to give you the most pleasant, trouble free, economical, and convenient build experience possible and we want to see you succeed and get on with your big adventures.
And of course we hope you pass back through to tell us all about your travels. 🙂